At the last edition of the Smart City Expo World Congress in Barcelona, Urbiotica announced the launch of U-Spot VISIO. This new product is a single space detection software that uses Artificial Intelligence and is based on the processing of images captured in real time by compatible cameras.
This product was created with the aim of being able to perform single space detection covering a larger number of parking spaces. It allows monitoring a large number of parking spaces with a single camera, thus optimizing the cost of implementation. This feature makes it ideal for parking lots with a large concentration of parking spaces, with existing cameras or the possibility of installing them at a certain height, such as shopping malls, airports or hospitals.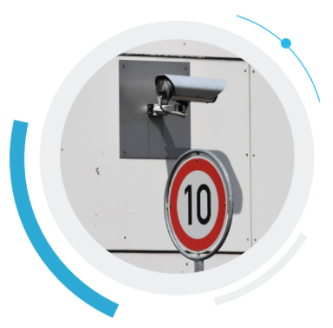 How does it work?
Cameras send images of parking spaces to the cloud.
Using a standard internet connection, the camera periodically sends images to the cloud for processing.
The U-Admin platform processes the images and stores the information.
The platform establishes, through Artificial Intelligence algorithms applied on the images, the occupancy status of each parking space at each moment and determines the entry, exit and duration of vehicle parking.
The main features of U-Spot VISIO are the following:
Video analysis in the cloud applying state-of-the-art Deep Learning algorithms in continuous evolution
Works with the usual cameras on the market. No need for dedicated hardware
Reliability of single space detection +99% over the lifetime of the project
GDPR compliance
Can be combined with other Urbiotica sensors, facilitating its implementation even in parking lots with some to direct vision (canopies, trees, etc.)
The new U-Spot VISIO camera system, together with the U-Spot single space detection wireless sensor and the U-Flow magnetic entry and exit counting sensor, allows us to adjust our control and guidance solutions to the specific needs of any parking project.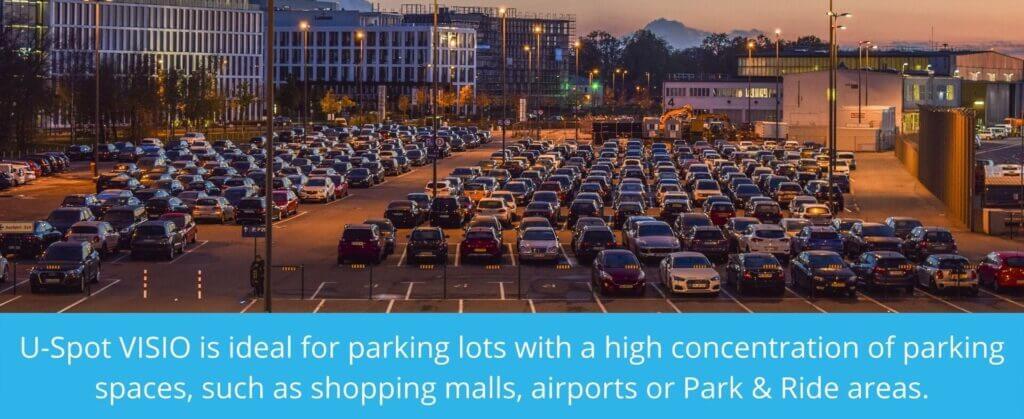 Thanks to them it is possible to reduce traffic in cities by up to 30%, which translates into a proportional reduction of the CO2 emitted and, therefore, in a more sustainable city offering more quality of life to its inhabitants.
About Urbiotica
Urbiotica was born in 2008 with the mission to bring the most innovative technology to society through urban environments. Its vision is to help cities become more manageable, efficient and sustainable, improving the quality of life of its citizens.
. .
Another links of interest:
Fastprk: soluciones de parking inteligente
¿Would you like to be kept up to date with our news, developments and projects? Subscribe to our Newsletter!