Solutions
Parking guidance solution for companies


Guide employees and visitors directly to the available spots in the company's parking area. Make employee parking easier in order to lower their stress when coming to work and boost their company loyalty. Lower the amount of time it takes to find a spot.
Lower the chaos in the car park and employees' daily stress

Improve the experience of visitors and workers

Gain employee loyalty

Convey the image of being a technological, innovative company
How does it work?
Let us tell you quickly how it works
U-Spot. Wireless sense for single space detection.
The U-Spot sensor detects the vehicle's arrival and sends information to the platform.
U-Spot VISIO. Single space detection software using artificial intelligence.
Single space detection software based on processing images captured in real time by compatible cameras using artificial intelligence (AI) and deep learning technologies.
U-Flow VISIO: detection software counting entries and exits with cameras
It detects the vehicles passing and sends the information to the platform.
Parking guide app for the user: Mobile app to find out the status of parking spots in real time
Drivers head to the free spots guided by the app.
U-Admin: Device and data management
Web and mobile apps to manage devices and analyze the use of parking spaces. API to integrate third-party systems.
U-Display: Informative sign panels
The platform sends information to the sign panels to tell drivers about the availability of parking spots.
Custom-design your solution
The data obtained from the detection are used to:
Why does our company parking guide solution stand out?
360º solution, from detection to the variable sign panels and parking guide apps
Only solution in the world that offers spot-by-spot detection and tallying systems with the same communication and software infrastructure
System of autonomous, flexible, precise and robust wireless sensors
Option of tallying sensors for large car parks and spot sensors for executives and VIP visitors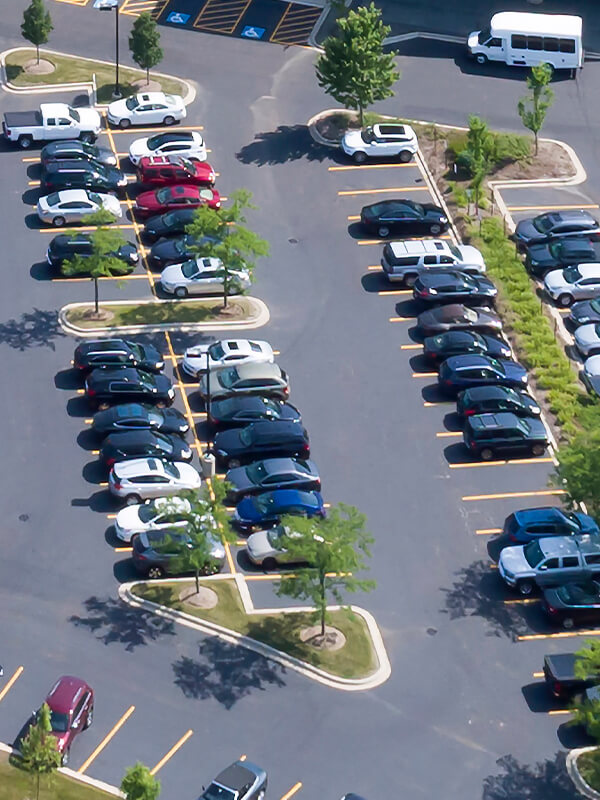 Other solutions that may interest you
Want to talk to an expert?
Tell us your needs and we will contact you.