Guidance to optimize the parking of Audi employees in Ingolstadt and improve their satisfaction
The challenge
To optimize the parking of Audi employees in Ingolstadt and improve their satisfaction
The Audi factory located in Ingolstadt, Germany, has a parking lot with a capacity of over 5,000 spots. Established in 1995 so that Audi AG suppliers could be closer to the plant and Audi employees and visitors could leave their vehicles near the factory, the parking area has grown nonstop until reaching 830,000 m² today.
With more than 5,000 parking spots, it was essential to implement a system that would optimize the use of the car park and lower the amount of circulation generated by searching for a parking spot.
The solution
The project sought to lower the amount of time needed to search for a parking spot by monitoring the 5,000 spots with 22 parking capacity sensors.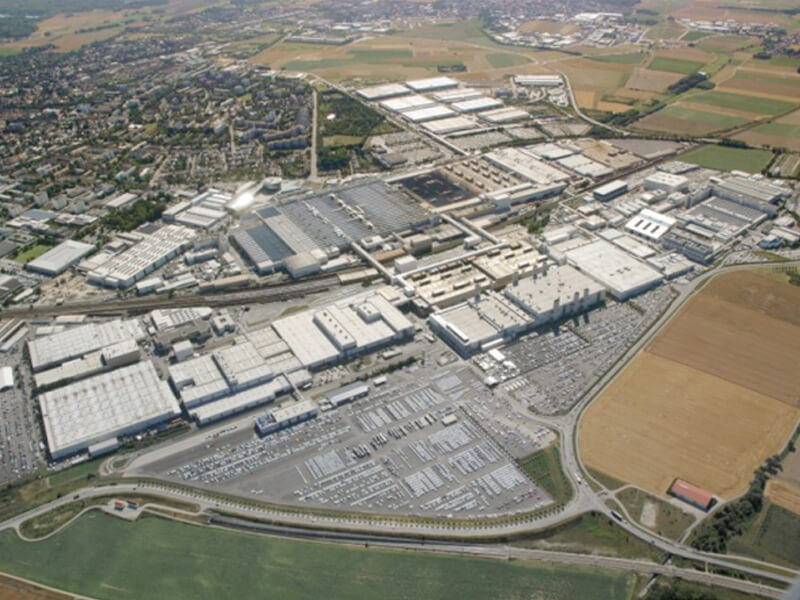 Urbiotica's proposal was based on installing 22 U-Flow parking sensors to detect vehicles at the entrance and exit of each parking sector with the goal of marking the free spots in each area and guiding drivers to them.
Because it is an area with delimited entrances and exits, the guidance project was able to be implemented with just 22 sensors to monitor all 5,000 spots.
The wireless sensors count the number of vehicles that enter and leave each parking sector, and based on the total number of spots previously defined, the occupancy rate is calculated and the availability of spots is shown on digital signs located at the entrances.
In this way, drivers are guided to the zones with free spots, or to another sector if there are none.
Benefits of implementing this solution
Better rotation and occupancy of the car park
Reduces the circulation caused by searching for parking
Improves workers' and visitors' satisfaction and experience
Improves environmental quality
CEO of Alemania MSR- Traffic
Harald Schmitt
Urbiotica's parking guidance solution was created in conjunction with our partner in Germany, MSR – Traffic. Its CEO, Harald Schmitt, explains why Urbiotica's sensors were an essential part of this project. 'We installed Urbiotica's wireless tally sensors and integrated their data into our parking guide system. Our customer sought a solution that would allow the Audi employees in Ingolstadt to find free parking spots when they got to work. 'Due to the fact that the majority of parking zones are open spaces, the first disadvantage we found was that we could not make a tally the way you can in an enclosed parking lot (with wired sensors running along the ceiling). The second problem was related to the entrance and exit of the lanes, as we had no local feed source. Therefore, wireless tallying sensors were the best bet for this application. 'Plus, the Urbiotica solution is also a great system in terms of cost-effectiveness', Schmitt claims, and he adds that 'Audi and LGI are happy to have a dynamic parking guidance system and are planning to expand the system.'
Related projects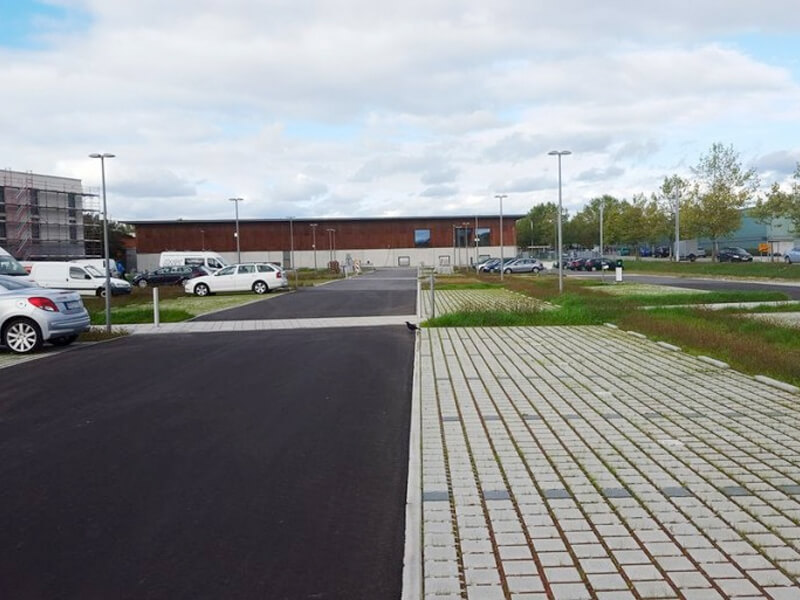 Guidance project for Glatt employees to optimize the search for parking spots and lower the amount of time used&nbsp
Sensores U-Spot y paneles de señalización variable.
Want to talk to an expert?
Tell us your needs and we will contact you.