Three years after transforming the first pay by space zone into a free time-limited parking area, the Castellbisbal City Council has decided to expand the 24 monitored spaces to a total of 67 in a second phase of the Catalan city's Smart City project.
In 2018 the locality made a first test by converting some pay-by-space parking spots into a free parking zone for a limited time, with the aim of increasing vehicle rotations in these areas of the city center and, thus increase the availability and satisfaction of citizens.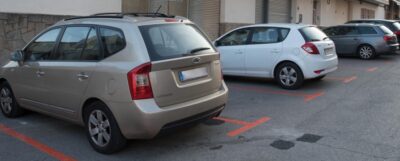 Source: https://www.castellbisbal.cat Aleix Mateu Falguera
The control and guidance solution for the Castellbisbal time-limited parking lot has a total of 67 spaces now monitored with U-Spot magnetic sensors.
The system allows users to be guided to free spaces while ensuring efficient control of parking time compliance. Users have one hour to park for free in the new orange parking zone. The control is guaranteed thanks to the App for the Local Police, with which they will no longer have to carry out the usual and inefficient vehicle-to-vehicle inspection rounds to ensure compliance with the regulations. Now this management is replaced by a system of automatic alerts when an infraction is detected. This will only require intervention in those cases in which they are notified of a user who has exceeded the allowed parking time.
The aim of this improvement is to reduce the number of vehicles driving in search of a free space and to allow citizens to move more easily to the city center. At the same time, it avoids having cars parked for long periods of time and resolves a situation of shortage of parking spaces and high demand for them.
Benefits of the solution implemented in Castellbisbal
The costs of parking area control are optimized, since it will only be necessary to intercede in cases in which an overtime violation is detected and alerted. In this way, it is possible to optimize resources and prioritize the surveillance of the most conflictive areas.
More available parking spaces thanks to the higher vehicle rotationBetter user experience.
The willingness of citizens to go to the center increases, as they can check available parking spaces and be guided directly to them. They know that they have one hour to do their business and can check the remaining time.
By reducing the time spent looking for parking spaces, there is a positive impact on traffic, pollution and the attractiveness of the city.
Businesses in the area are greatly benefited, as they are assured of a greater influx of clients
You may be interested in: Integral solution for limited time control for free parking
Would you like to know how the system works?
Other links of interest:
U-Spot. Single space detectionsensor
Another success stories of Free Limited Time
…
Would you like to be updated on our news, developments and projects? Subscribe to our Newsletter!