From now on Urbiotica through a recent partnership, offers customers a free multi platform (iOS, Android, Windows phone) mobile application to complete its parking guidance system. The mobile application eases the search of free parking spots, allowing the drivers to better plan their trip in advance by consulting the parking availability from their departure point.
In addition to indoor and outdoor parking availability, the app also delivers key information for the users: prices, regulation and opening periods of the parking facilities, among others.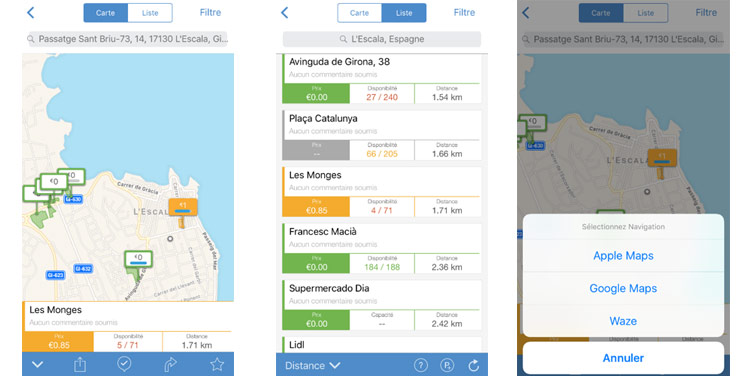 The same parking information is also available on a public website and through different navigation channels (as built-in and autonomous GPS systems), maximizing this way the diffusion of the information to all people driving to destinations near the parking options.
6 customers have already adopted the app to complete their parking solutions in Spain, Germany , Malta and Argentina. Urbiotica expects to have some 20 cities connected by the end of the year.
.
More about Urbiotica
More about Smart Parking Solutions
More about Smart Parking Projects