Thanks to FEDER funds and the EDUSI initiative (Sustainable and Integrated Urban Development Strategy), the municipality of Andújar, in Jaén, is working on the implementation of its first smart parking.
The city wants to achieve an image of modernity, safety and sustainability, respecting the environment and at the same time facilitating the daily life of its citizens. They were faced with the problem of excess vehicles due to the shortage of parking spaces. This is why they have decided to sensor 312 parking spaces.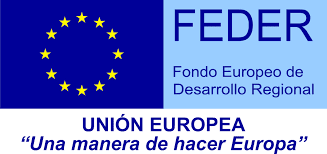 The project we deployed together with Telefónica aims to guide citizens directly to free spaces by informing them of availability in real time 24 hours a day. These monitored parking spaces are distributed among blue zone parking lots, 70 spaces; loading and unloading zones, 122 spaces; and parking spaces reserved for people with reduced mobility, 120 spaces.
With this smart parking, which has the participation of the European Union, answers to the needs of the citizens of Andújar are given, improving their quality of life. Drivers will be guided through 3 information panels directly to the free spaces to avoid unnecessary traffic.
The sensors chosen for this project are U-Spot M2M, spot-by-spot detection sensors that directly use the mobile network to detect the occupancy of each parking space.
How does the guidance solution work?
The driver goes to a free parking space guided by the information he sees on the variable message signs. He parks the vehicle. The U-Spot M2M sensor detects his presence and sends the information to the platform.
This collects the data and sends the information back to the signaling panels indicating in this case one less free space.
When the vehicle is removed, U-Spot M2M no longer detects its presence. It sends the information back to the platform to indicate that the space is once again unoccupied.
From the U-Admin platform, the manager can manage all the information published, as well as configure, supervise and consult all the information of the system.
Thanks to sensorization, drivers are guided directly to the free spaces by the variable message signs, avoiding the circulation of vehicles in search of parking spaces. The use of parking is optimized, since there is a higher occupancy of these spaces.
By guiding vehicles to free spaces, the traffic generated by the search for parking spaces is reduced by up to 30%, which means a proportional reduction in CO2 emissions.
In addition, local commerce is stimulated because if citizens know that they will find free spots in the center, they are more likely to move, which means more people visiting the stores in the area.
Another links of interest:
Urban parking guidance solution
U-Spot M2M single space detection
…
Would you like to be updated on our news, developments and projects? Subscribe to our Newsletter!