Spain is massively adopting Smart Parking systems to enhance the drivers' journey into towns' city centers. In 2018, many parking operators and cities have invested in outdoor guidance solutions to help people reduce the time looking for a free spot. Badajoz, Palamos, Alzira, Aranda del Duero or Guadalajara are examples of cities that have decided to modernize their parking approach through the deployment of U-Spot single space parking sensors for on-street spaces and efficient Variable Message Signs to deliver real-time parking information to drivers and thus improve the mobility experience and citizen satisfaction.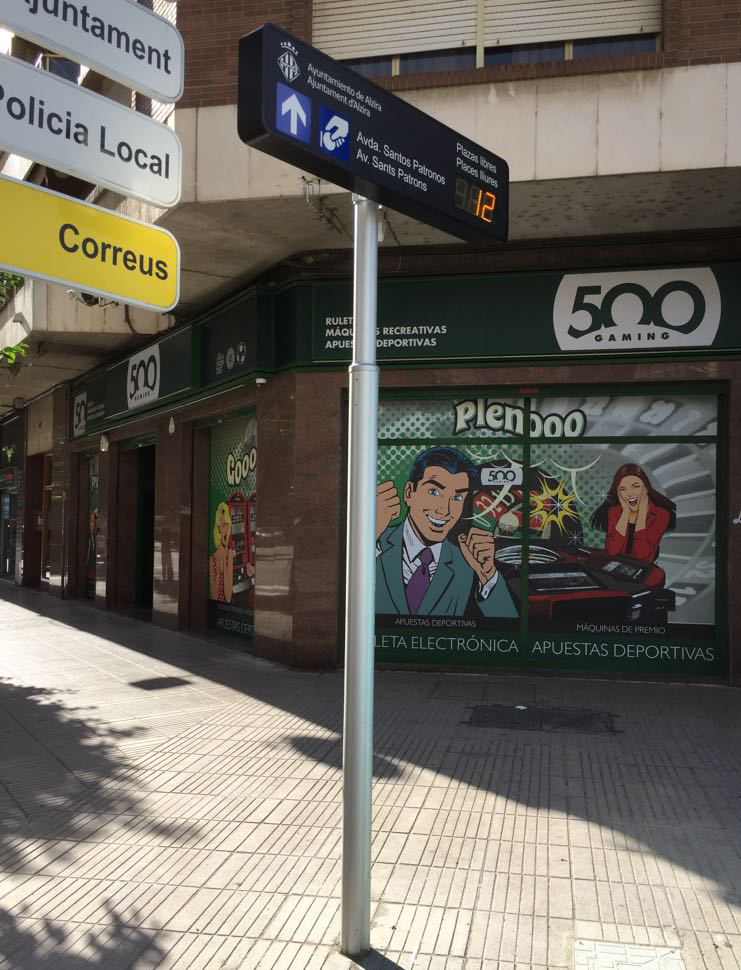 Besides the evident direct benefit for the citizens, the mobility decision-makers also make the most of the detailed and reliable historical information delivered by the U-Admin Control Center. It allows them to define further parking policies based on parking occupancy, amount of rotations and average sessions time evolutions.
Moreover than surfing on the Smart City wave, the consolidation of Urbiotica in the Spanish market is given thanks to the increased confidence of both cities and system integrators in its parking solutions. This is due to years of developments delivering optimal detection reliability, system robustness, and a unique end-to-end approach from the sensing to the information publishing, with no extra developments required. A long experience handing the end customers the key to manage their own outdoor parking guidance systems in an easy way.
2019 is beginning on the right foot with some new ambitious deployments already confirmed by cities such as Las Palmas, Alcala de Henares, Valencia or Lugo. These projects will also allow Urbiotica to deliver key improvements and add new use cases of which we will surely inform you all along the year!
More information:
Urbiotica Smart Parking Solutions
Calvià smart parking guidance solution
L'Escala smart parking guidance solution
Eivissa smart parking guidance solution
Castellón smart parking guidance solution
Teruel smart parking control solution