Lugo City Council and Red.es certified the installation of the urban guidance system for parking in the city, within the framework of a macro Smart City project. The aim of this macro project was to improve the quality of life of citizens and the efficiency of public services, as well as to promote the participation and transparency of citizens through new channels for collecting and disseminating information.
Lugo Smart City has the support of RED.es for its financing. A joint venture was created as the technological partner of Lugo City Council, with the participation of Minsait (Indra), R Cable and Altia. The project was assigned to Colabora Ingenieros who in turn trusted Urbiotica to develop and implement the parking guidance project.
The Smart Parking component of the Lugo Smart project consists of 200 single space U-Spot sensors installed in Avenida Portela, Mourelo and the Concello car park located in Avenida del Alcalde Anxo López Pérez. The U-Spot sensors detect in real time the presence of vehicles parked in each spot, and inform those users who are searching for a free space where they can find one. The app developed for the citizens and personalized by the Council and integrated with the municipal GIS, allows, together with the 2 U-Display information panels, to consult the availability of free spaces and thus reduce the time spent parking and the congestion and polluting emissions directly related to this circulation. The information panels located at strategic points in the city also have an emergency solar power system in case the main power supply fails.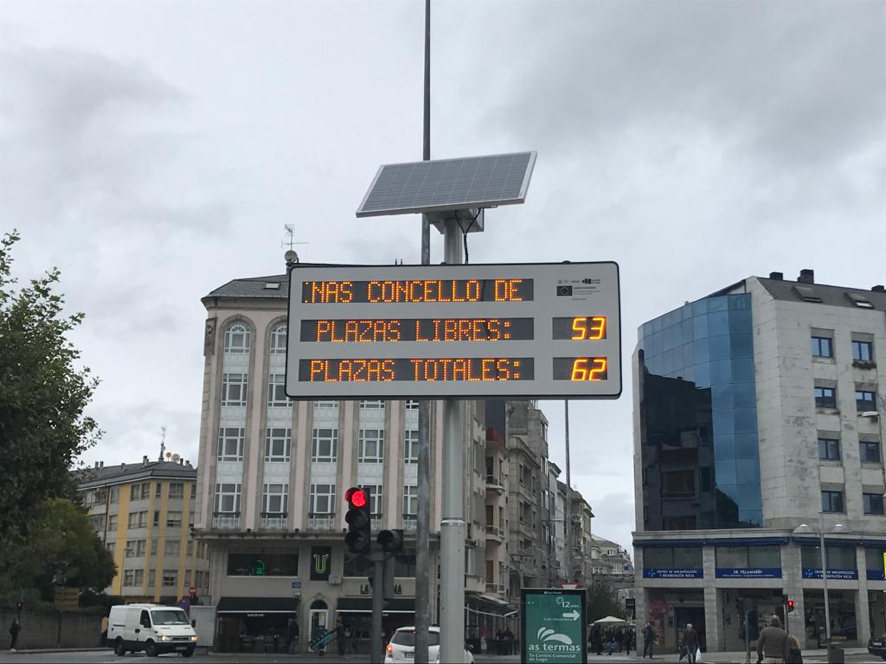 U-Display information panels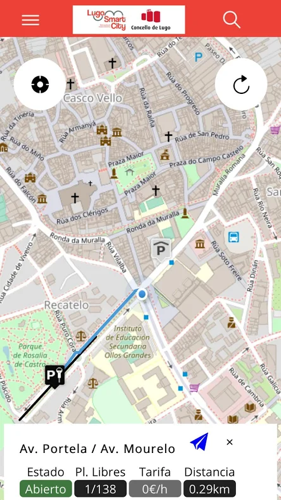 APP for the citizen
The Council's mobility managers can analyse all the information generated by the system through the U-Admin platform, installed locally in the project's infrastructure and integrated with the other components, such as the centralised user authentication system or the OpenData platform.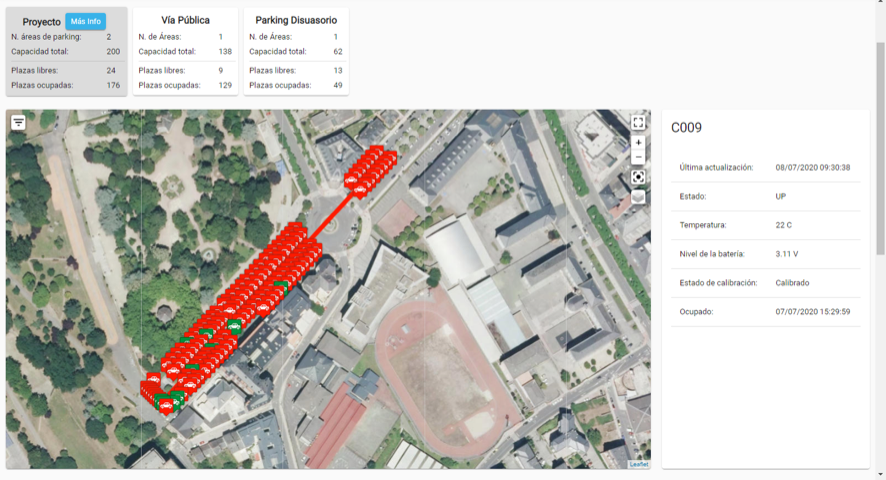 U-Admin for the mobility manager
Lugo joins the pack of smart cities that have chosen the reliability of Urbiotica's system for outdoor parking to improve the mobility and welfare of its inhabitants. In the same way, Badajoz, Palamós, Alzira, Calvià, Aranda del Duero or Guadalajara, among many other Spanish cities, have already done it before.
Links of interest:
Would you like to be updated on our news, developments and projects?. Subscribe to our Newsletter!